Creating an HTTP Load Balancer in Python
Updated December 7th, 2020
v1.0.0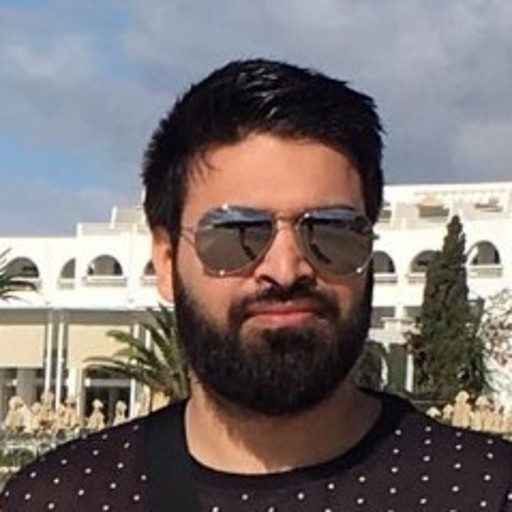 Neeran Gul
Learn how the internals of a load balancer work!
This course explores a critical part of network infrastructure -- an HTTP load balancer. In this course, you'll learn how to implement a load balancer in Python using Test-driven Development (TDD). This course is aimed at full-stack developers, DevOps engineers, and enthusiasts interested in taking a deep drive into how Load Balancers work and their different features.
Select a Part
Explain what a load balancer is and why it's needed in network infrastructure
Describe the differences between host and path-based routing
Implement host and path-based routing with Flask
Practice Test-Driven Development
Explain why health checks are necessary for load balancing and implement them
Manipulate HTTP requests via the HTTP headers, URL parameters, and the URLs themselves
Discuss and implement various load balancing algorithms for maximizing resiliency
Add IP and path blocking to the load balancer so it can be used as a firewall
What do you need to know?
This course is targeted at advanced-beginners -- someone with at least 6 months of web development experience. Before beginning, along with having strong working knowledge of Python 3, you should have some familiarity with the following topics:
Internet and Web Fundamentals
You should have a solid understanding of the following Internet and web fundamentals:
IP addresses, URL structures, and DNS
Web browsers and web servers
HTTP requests and responses
Review the following videos for more info:
Helpful to Know
It's helpful to know the following but by no means compulsory:
Intermediate level understanding of how the TCP and HTTP protocol work.
Intermediate level Python.
Beginner level understanding of Docker.
Beginner level understanding of Makefiles.
What developers are saying
Test-Driven Development with FastAPI and Docker is a great course. We're using almost the exact same stack at work for a new project, so the course has provided me with a lot of immediate value. It's hard to find resources like it that cleanly bring in all of the working pieces without dragging on forever.
The Test-Driven Development with FastAPI and Docker course sets the foundations on how to develop a robust application by using test-driven design. It condenses in one resource what you can find in bits and pieces scattered around the web. The advantages of taking this course are that you don't have to glue several pieces together but you can have a cohesive view of the project. Recommended for people who don't want to waste time and start coding right away with solid foundations.
The Test-Driven Development with FastAPI and Docker course has really nice pacing and progression. I'm grateful to be able to learn about FastAPI with Docker as well as TDD since it's been intimidating for me.
The TestDriven.io courses are some of the best courses I've ever done for any language, any platform, any price range... just some of the most thorough and well-sourced courses around.
I am very much into buying and purchasing any course by you and your team. I've never felt like a better programmer ready to show my coding chops to the world.
Frequently Asked Questions
What tools and technologies are used in this course?

This course covers the follow technologies:

Python
Flask
pytest
Docker
Requests
What support does TestDriven.io offer?

Since the courses mimic real-world development, support is provided via Stack Overflow. Helpful users, including the developers of the courses, read and respond to messages on Stack Overflow. If you get stuck and you can't find an answer via Stack Overflow, feel free to reach out via email directly. Just be sure to detail what you've tried. For more, review Support and Consulting.
How long does it take to complete the course?

It's dependent on your current skill level. On average, it takes approximately 7 hours to complete.